How to convince your friends to vote?
Make your voice heard.
Record and submit your answer on Cappuccino and get a chance to be featured in the Cappucino public show on Monday 2nd, 2020.

Selected beans will be credited to their creators and can be used to publish a public podcast.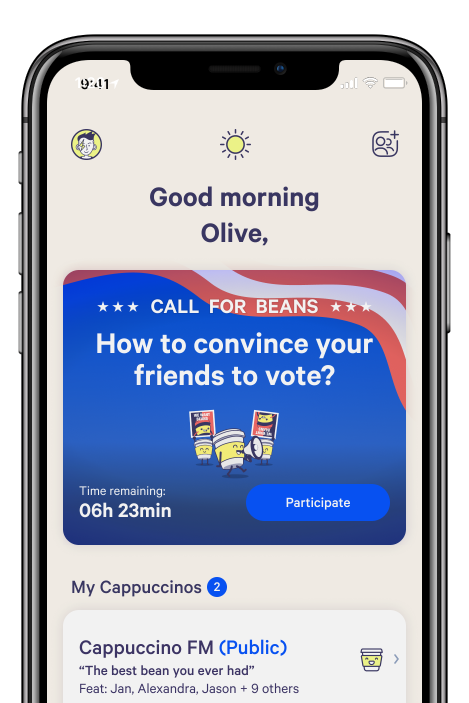 About Cappuccino.fm
A Cappuccino is a personal audio show. It sounds like a private podcast with your friends and family. The Cappuccino is a mix of Beans (voice memos you and your friends record) and background music, that you receive at 8 am every day.
How was this Podcast created?
This Podcast was created by inviting some Cappuccino users to record their answer in the app to the question: "How to convince your friends to vote?" They recorded and submitted their answer directly in the app. The Podcast was then mixed using our mixing software.
How to get Cappuccino?
The Cappuccino App is available for download on the iOS App Store and on the Google Play Store.